Welcome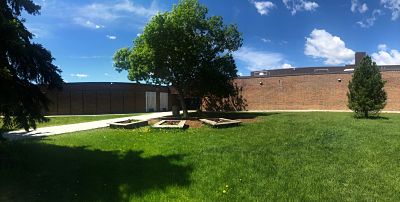 Northmount School is pleased to offer both Regular and Cogito programming. Our mainstream program is available for students living in the Northmount and Schonsee communities.
The Cogito alternative program is currently provided for students in Kindergarten to grade six through application only.
Take a virtual tour of Northmount. View the video here: Northmount Virtual Tour
2021-2022 School Year
Northmount School is full in planned classes in:
Mainstream - Kindergarten, Grade 3, Grade 4 and Grade 5
Cogito - Kindergarten to Grade 6
We will now only accept resident students in Kindergarten, Grade 3, 4 or 5 who have moved into the school's attendance area after the pre-enrolment deadline for the mainstream program. A resident student of Edmonton Public Schools has at least one parent or legal guardian living in Edmonton who is not Roman Catholic. Non-resident students can enrol in another Division school with space in planned classes.
If you are registering for Kindergarten or if you are new to Edmonton Public Schools, you must
register
online
.